FIND YOUR INNER POWER
When your good nature leads you to do more than your own fair share of work.

POWERFUL SOLUTIONS
Experience remarkable emotional changes with the power of Bach Flowers Remedies.

SUPPORT YOUR ANIMALS
Animals have emotions too, how you can support your pets.
"There is no true healing unless there is a change in outlook, peace of mind, and inner happiness."
— Edward Bach's
Dr. Edward Bach discovered that flowers in nature could affect our emotions positively. The unique energies from different flowers can support and dissolve our emotional turmoil and stress. These stresses can create dis-ease in the body or impair healing if left unresolved over time. Dr. Bach made sure that when he died in 1936 that his original Bach Flower system would be simple and easy for everyone to understand and use.
The Bach Flower Remedies can help our Animals when they have negative emotions, just as they help us when we are emotionally out of balance. Unfortunately, we cannot ask our pet why they are depressed, but we do know if it misses a friend or gets overly excited around new people, and that is how we select the correct remedies for our animals.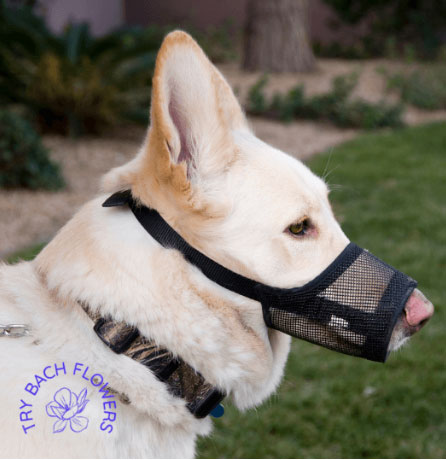 "Treat the root cause not the effect."
— Edward Bach
Buddy is a 100-pound Labrador who is very aggressive with others.  He is also very protective of his immediate family.    When people came to visit or we had workers,   we had to crate Buddy with an electronic collar for their protection. Martha, thank you! Buddy has been getting one drop of Rock Rose, Holly, and Inpatients twice a day on a milk bone since October 2021.   What a difference during the Holidays. We had people over, and we could leave him to mingle with them.
While there are amazing stories every day, a few weeks ago, a friend came over to help line the shelves in our kitchen.  She had always been terrified of Buddy.   She spent the day with my wife going up and down the stepladder.   Buddy was very affectionate all day.  Every time she walked away, Buddy came over to nuzzle her.  It was amazing.
The ingredients work, and his temperament has definitely changed!  If anyone has questions about our experiences with Bach Flowers Essences.  Don't hesitate to get in touch with me at 13109419908.
Thank you!
I was sexually attacked as a child, and sometimes I would get triggered by an unexpected life situation. For the most part, I was able to put up a strong front, smile, and get on with life. But I wanted to let go of this memory; with Martha's guidance, the flower remedies she created were nothing short of amazing! The Five Flower Remedy calms me down almost immediately if I get triggered. The personalized flower remedies helped me be calmer and have more confidence. I have never slept better. Even my friends and family state that I seemed happier and more relaxed now.
I find Bach Flowers a very gentle and non-invasive method to help issues that can be very complicated and complex to understand. Taking the flower remedies is easy and has no taste! I keep a bottle in my car all the time. I witnessed a dog hit by a car; I used the Five Flower Remedy on the dog and me! It calmed us both down within minutes. Also, I'm happy to report that the dog survived.
I knew I had to take care of myself to take care of others in the family. When Martha shared with me about Bach's remedies, I was game to try them. I didn't expect much, as I didn't know much about flower remedies. I embarked on it with a sense of curiosity and an open mind. To my surprise, the remedies worked! And I still use them today for maintenance.
Filling out this contact form confirms your consent for Try Bach Flowers to contact you, and you permit me to contact you. I treat your contact information as confidential information, and I do not share contact information with anyone.